The Kit Slim | Custom Front Pocket Wallet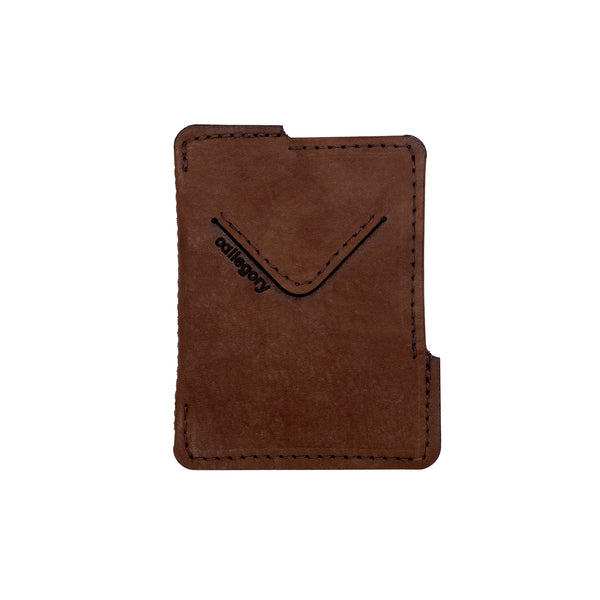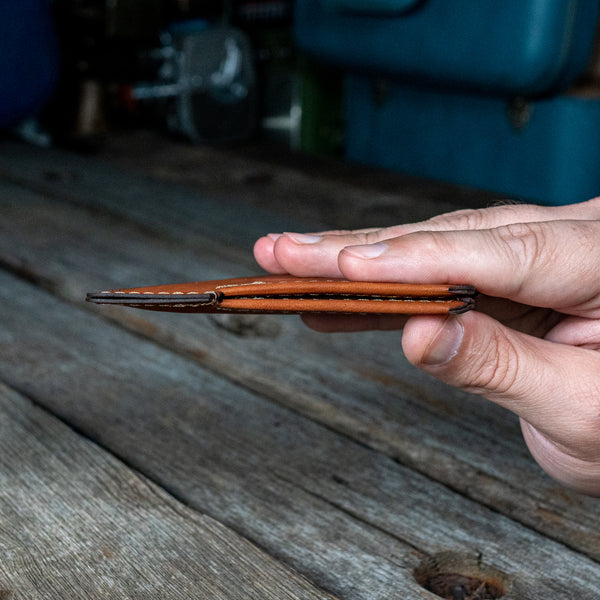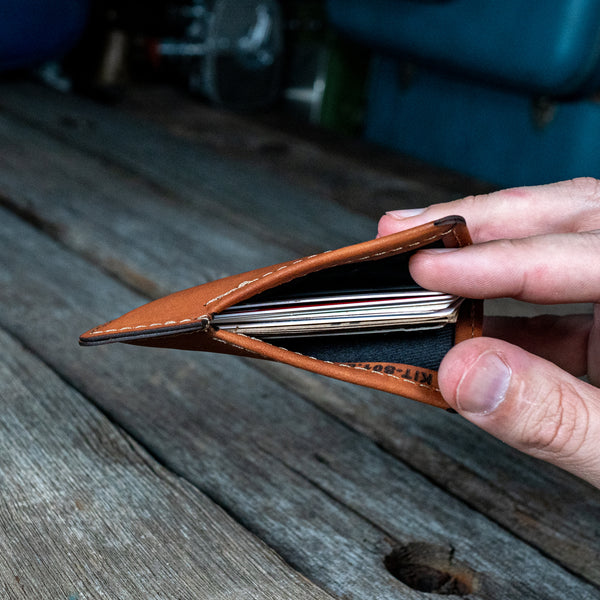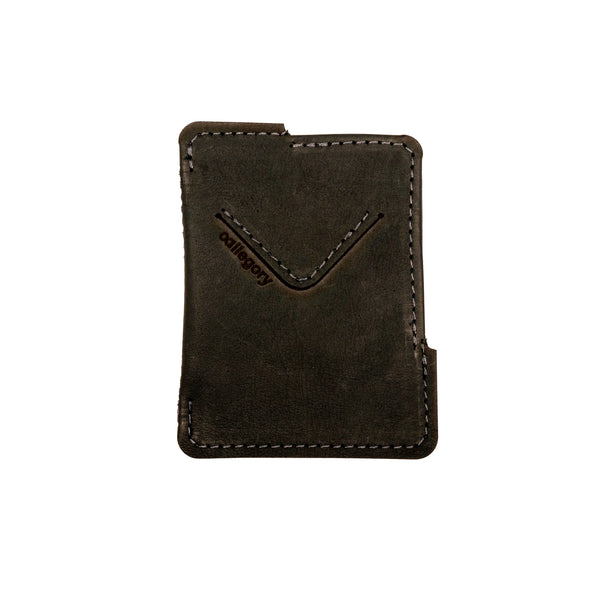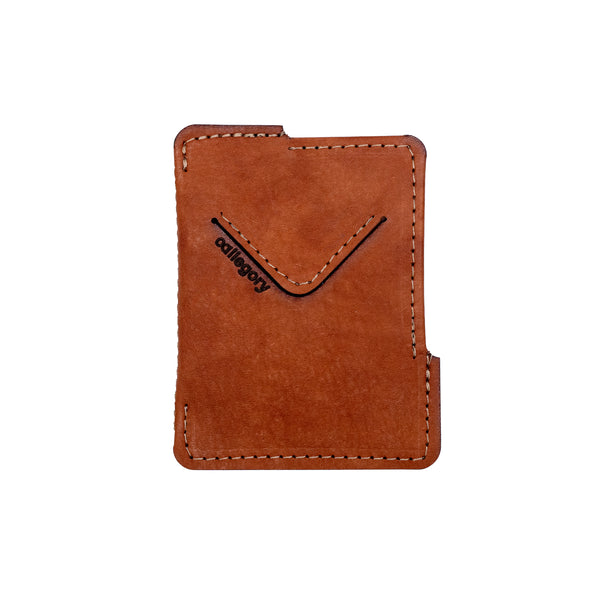 Customizable Front Pocket Wallet.
Design your perfect wallet in just a couple steps using our Kit System. This front pocket design has two slots for custom pockets of your choice, and a generously sized card pocket in the center that loads from the corner to lock contents in place.
Slim front pocket form factor with two custom pockets.
Center compartment loads from the corner, locking contents in place.
Made with full grain kangaroo leather - slim, strong, and one of the most sustainable leathers in the world.
Handmade in Chicago and guaranteed for life.
The Kit System
The Kit System allows you to design the perfect wallet in just a couple steps. Three form factors, The Slim (this one), The Clip (a spring clip-based design), and The Fold (a traditional bifold), all have spots for custom pockets. Simply choose the pockets that fit what you want to carry and...blammo! Custom wallet!
Custom Pockets
01: Card
A sleek card sleeve that holds 3-4 cards.
02: Stretch

A high capacity elastic card pocket that holds 6-8 cards.
03: Zipper
A zippered pouch for coins and valuables.
04: Keys

3 Key pockets with elastic loops. Each loop holds two keys. When not in use, the loops tuck into the sleeve.
05: Clear
Clear vinyl pocket for credentials.
06: Shield

RFID protected card pocket that holds up to 3 cards. Lined with metallic fabric.
07: Clip
Money clip with two attachment points. Use the included clip or attach your favorite one.
08: Strap

Elastic strap that holds lots of cash, cards, or receipts.
09: Clip/Card Combo
A single money clip attachment point paired with a card pocket. Use the included money clip or attach your favorite one.
10: Key/Strap Combo

2 Key pockets with elastic loops, and an elastic cash strap. Each loop holds two keys. When not in use, the loops tuck into the sleeve.
Our Guarantee
The simplest and most powerful guarantee we could create.
If we made it, it is guaranteed for life. We will repair or replace anything.
If you buy it, you'll love it. If you don't, we'll work with you until you do, or you can return it for a full refund. 
No questions asked, no paperwork needed.
If you lose it, or it gets destroyed outside of reasonable use, we'll sell you a replacement at half price.
Lots of companies use words like "reasonable use" as a loophole. We don't. Wear and tear is part of reasonable use, and it is covered.
Shoot us a message at service@allegorygoods.com and let us know how we can help.
Shipping
Shipping Information
How long will my order take to arrive?
Our products are handcrafted, mostly to order. We make our smaller pieces in small batches of 10-20 items at a time. Because of the custom, handcrafted nature of our products, it usually takes us 2-3 business days to prepare your order for shipment.
Estimated shipping times begin when your order is shipped and vary by the carrier and service you choose. First-class and ground services usually take up a to a week to deliver to the United States and international first-class services usually take upwards of 3-4 weeks to deliver once we ship your package.
Please note that all carriers are experiencing delivery delays right now. It's important to us that you get your order as quickly as possible, but unfortunately after we drop off your package for shipping the delivery timeline is out of our hands. USPS and FedEx will be your best bet for tracking down information about your package. If you are having trouble getting answers, or if you just want some peace of mind, feel free to shoot us a message with questions or concerns at service@allegorygoods.com.
How much does shipping cost?
We have negotiated rates with USPS and FedEx. The shipping price you'll see reflected at check-out is the actual price we pay to ship to you, no additional mark-up, and we've chosen not just hide the shipping cost in the price of our products. Choose whichever options works best for your budget and delivery timeline. Your shipping fees will be based on the weight of your order. We offer first-class, ground, and expedited shipping options through both USPS and FedEx. Please note, you should still allow time for us to craft your products even with the expedited shipping options (see above).
Which carriers do you

 

use?
We ship with USPS and FedEx.
Do you

 

ship internationally?
Yes! We ship internationally with both USPS and FedEx. If you choose USPS international shipping, your package will be handed off to your local postal system when it enters your country. International customers will be required to pay the applicable import VAT and duties in their home country prior to delivery of their package. 
What if I have special circumstances?
We love that our customers often order from us for special, sometimes last minute gifts! We do our very best to get those packages shipped as quickly as possible so they can arrive in time. If you have a special circumstance please email us at service@allegorygoods.com. We haven't missed a deadline yet!
This is the third one I've purchased (two as gifts)
My first wallet purchase was for my husband for a wedding anniversary 7 years ago. It was the wallet with the vinyl pocket on one side and the card pocket on the other. He still carries and uses it daily. I decided that I needed one for myself about 5 years ago. And then this Christmas my sister in law was looking for a small wallet that would carry cards and cash. I was able to order one with two card pockets and I'm anticipating that it will be exactly what she was looking for.
The leather is good quality and the vinyl has held up better than any other wallet I've had, so that's a big plus. I'd recommend it for anyone looking for a minimalist wallet to carry the essentials.
5+ Stars
I bought this wallet years ago. So long ago I can't remember, close to a decade now I suppose..
It's held up amazingly, super thin, fits about 6 credits cards, cash, and my business cards. No rips and the lining is in great shape. So slim I forget I have it sometimes.
Can't imagine buying these other gimmicky "minimalist" wallets that are metal, mechanical stuff, hard, etc.
Highly recommend.
It is the fifth I buy: a good present
I had a good idea to make this present to good friends. They like it very very much. But the last one is for me, although the first I bought years ago is still in use; I just want a new color.
Really nice wallet
Seems to be well made. My goal was to get something slimmer than my previous wallet since I keep it in my front pocket. The money clip is really nice too!
Great Wallet
High quality. Love the features I chose (a card holder on each side and a money clip).
The money clip is different than in the pictures but seems to be an improvement over the original and holds cash well.