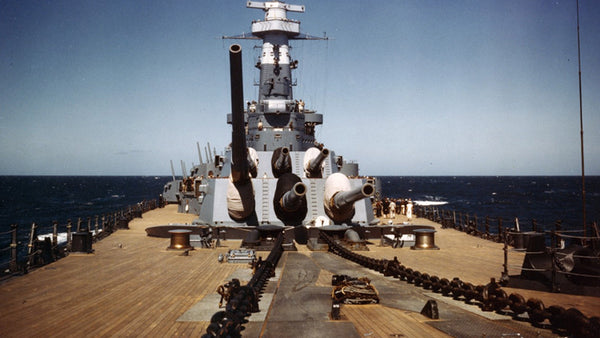 1937 Series
Our USS North Carolina Series is getting a new look. It was our biggest product launch yet, selling over $200,000! You can still preoder yours.
Preorder now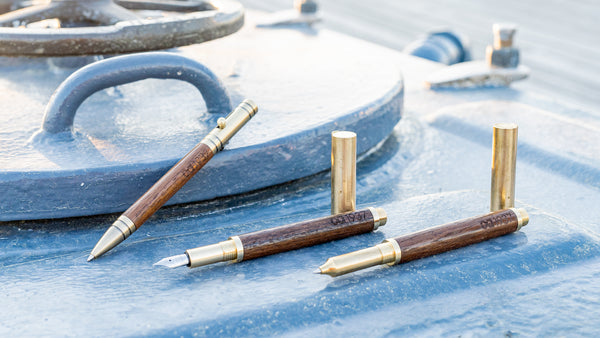 New designs
Solid brass hardware, heirloom quality construction, and a piece of WW2 History. And on Kickstarter you get to help make it happen.
Join the launch
The Story
The USS North Carolina was commissioned in 1941, participated in every major engagement in the Pacific theater during World War II, and ultimately became one of the most decorated ships in the Pacific fleet. Its contribution to history simply can't be measured. Today it continues to serve as a museum ship, and a few years ago its original teak deck was replaced to support that new role.
In 2014 we were fortunate enough to receive some of that original teak. In order to honor the history of this ship and celebrate the lives of those who served on it, we created a limited edition line of pens called the 1941 Series. In early 2023 we sold through the last of these limited edition pens.
Our founder, Chad, took a trip to the USS North Carolina in March 2023 to restock our inventory with the final original deck boards available for purchase and we've refreshed the collection of pens featuring this special wood, calling it the 1937 Series in honor of the year the keel was laid for the USS North Carolina.
Kickstarter is a platform where backers (customers) can help make a new idea a reality and get exclusive rewards, like special pricing, first access to the products created, and a behind the scenes look at the journey to bring a new product to life. We launched the new 1937 Series there in May 2023, and sold over $200,000! You can still preoder yours.